Top Message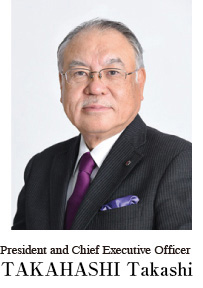 At Tanseisha, we enhance a variety of spaces by turning them into sites of rich interconnection – between people, between people and things, between people and information. As the internet and virtual reality infiltrate everyday life, the significance of the "real" space has been changing. Focusing on the demands of increasingly diverse and advanced spaces, we keep on pursuing the success of our clients, and furthermore, the emotion and satisfaction of their guests. Contemporary space has more opportunities to receive wider variety of people, with the movement of inbound tourism and the greater emphasis on Diversity. Profiles and preferences of visitors of such space are changing, and we face with those changes by making the most of our philosophy: "Creating space for imaginations to grow."

Tanseisha has always been a company of space creation specialists. Our abundant ideas, combined with dependable technology that turns those ideas into reality, form the core of our business, and we have already designed many spaces that reflect the changing times. By strengthening even further the synergies that grow out of our ideas and our technology, we aspire to create spaces that fully deserve the trust of our clients. As a company that relies equally on creativity and the ability to bring ideas to life, we strive to develop even better spaces by enhancing our core assets and studying ways to improve them.

Tanseisha maximizes individual creativity in order to enhance the value of space. Moving forward, we will continue using the medium of space to help enrich society and people's lifestyles.